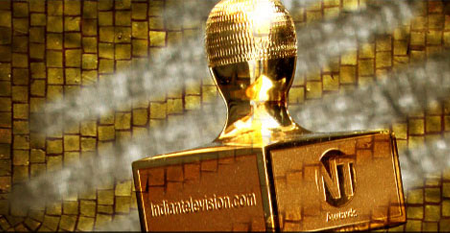 The NT Awards statuette is 24 carat gold plated, 14.4 inches in height and weighs two kilos and 600 grams.
A lot of thought has gone into designing the News Television Award statuette. It has a curvaceous form which moves upwards into a collar and finally ends with a head. The body of the statuette is supposed to denote the news reporter, the collar denotes the channel ID, the perforated head signifies the head of the microphone that all reporters carry while conducting and recording interviews. The base of the trophy is spherical outwards and is crisscrossed with lines and denotes the globe. It sits atop the world and hence signifies a reward for the best in news television every year.
More than 120 statuettes are manufactured each year and distributed at the NT Awards ceremony.